News
Patients receiving expensive and risky treatment for knee surgery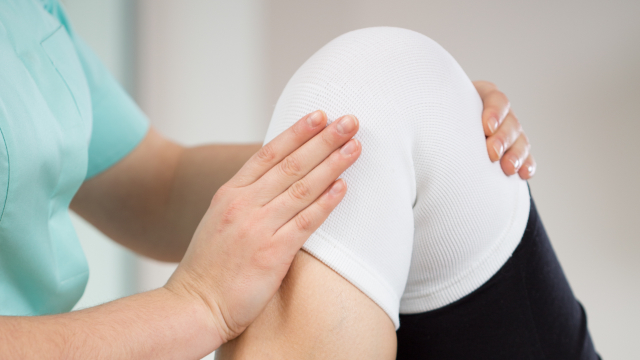 Knee condition is one of the leading causes of disability in the country
Osteoarthritis is a painful condition that develops when cartilage breaks down over the course of time. This is why it's often called "wear and tear" arthritis. Osteoarthritis can occur in any joint in the body, but the hips and knees are affected most frequently. Knee osteoarthritis is a very common condition that affects more than 10% of the adult population, and it's considered a leading cause of disability in the U.S. Conservative (non-surgical) treatment that includes physical therapy is typically recommended as the first line of treatment for knee osteoarthritis, but surgery may be necessary for patients that fail to improve. Total knee replacement is the most common surgical procedure used to treat these patients, and it often leads to successful outcomes with less pain and better knee function afterward. Before getting to the point when surgery is needed, knee osteoarthritis patients may undergo a variety of different treatments. There is a set of treatment guidelines from the American Academy of Orthopaedic Surgeons (AAOS) that all doctors should be following when making these decisions, but many doctors continue to prescribe treatments that are not recommended. To get a better idea of what types of treatments doctors are prescribing knee osteoarthritis patients before surgery and how much it's costing, a study was conducted.
Large database examined for patterns in treatment recommendations
A large database used for recording information on patients who had a total knee replacement surgery served as the main source of data for the study. Researchers identified 86,081 patients who fit the necessary criteria for the study and examined the treatments that they received prior to having surgery. Based on the guidelines for treating knee osteoarthritis, they chose to analyze the use of eight treatments, which included physical therapy, braces, injections and both over the counter and prescription pain medications, including opioids.
None of the top three treatments used are supported as effective
Results showed that in the year prior to having knee replacement surgery, most patients (66%) received at least one of the analyzed treatments for their knee osteoarthritis, which cost an average of $506 per patient. The three most commonly used treatments were corticosteroid injections, hyaluronic injections, and opioids. For the injections, one of two different chemicals—either a corticosteroid or hyaluronic acid—is injected directly into the knee to reduce pain. In total, these three treatments accounted for about 43% of the costs associated with managing knee osteoarthritis; however, none of them are recommended by the guidelines as effective interventions for this condition. In addition, the hyaluronic injections were responsible for approximately 30% of patients' costs, even though the guidelines strongly recommend against using them. This shows that many patients with knee osteoarthritis are being given treatments that are not recommended, which could cost them more and do not even lead to successful outcomes. Patients dealing with knee osteoarthritis should, therefore, seek out only treatments that follow the AAOS guidelines, which will help them experience the best possible outcomes and avoid surgery unless it is completely necessary.
-As reported in the January '17 issue of
The Journal of Arthroplasty
April 12, 2018
See News
Disclaimer:
The information in the articles, posts, and newsfeed is intended for informational and educational purposes only and in no way should be taken to be the provision or practice of physical therapy, medical, or professional healthcare advice or services. The information should not be considered complete or exhaustive and should not be used for diagnostic or treatment purposes without first consulting with your physical therapist, occupational therapist, physician or other healthcare provider. The owners of this website accept no responsibility for the misuse of information contained within this website.