News
If you have a painful condition, physical therapy is your best option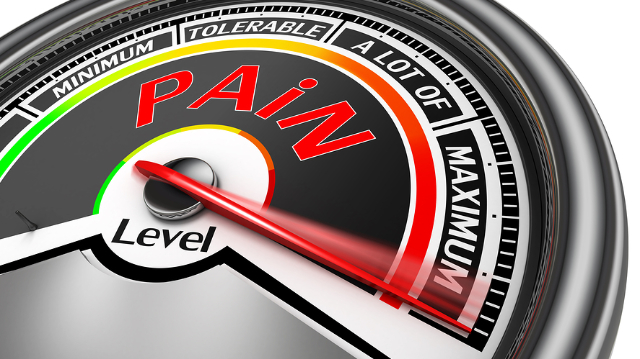 Have you dealt with any pain recently—or perhaps right now—that prevents you from moving or completing certain tasks normally? If so, it's probably due to some type of musculoskeletal disorder. This term is used to describe a wide array of conditions that are frequently responsible for causing all sorts of disabilities, but there is one common thread between all of them: they can be effectively treated by physical therapy.
A musculoskeletal disorder is an injury or condition that involves the musculoskeletal system—which includes the bones, muscles, joints, ligaments and tendons. These disorders are extremely common, as about 30% of Americans are currently dealing with one at any point in time.
Musculoskeletal disorders can develop anywhere in the body, but there are certain conditions that occur much more frequently than others. Back pain, especially low back pain, is by far the most common of all musculoskeletal disorders. It is the leading cause of disability in the U.S. for those under the age of 45, and more than 26 million Americans between 20-64 experience frequent back pain. Severe headaches and neck pain rank just behind back pain and often lead to bothersome symptoms that interfere with daily life. Other common musculoskeletal disorders include osteoarthritis, tendinitis, and stress fractures, as well as a variety of issues related to other parts of the body. Below is a sample of some of these conditions in commonly injured joints:


Knee: runner's knee, jumper's knee, iliotibial band syndrome


Shoulder: frozen shoulder, rotator cuff tears, shoulder impingement


Wrist: sprains, carpal tunnel syndrome


Ankle/foot: ankle sprain, Achilles tendinitis, plantar fasciitis


Elbow: tennis elbow, golfer's elbow


Individuals dealing with a musculoskeletal disorder have many options when it comes to deciding how to address it. Some will do nothing and hope that pain will go away on its own, while others may see their doctor, who might prescribe medications like opioids, additional tests, or in severe cases, surgery. Another option is physical therapy, which gets to the root of the problem and addresses it with a series of carefully designed exercises and treatments that are individually tailored to each patient. Treatment therefore varies from one patient to the next, but typically consists of the following:


Evaluation: required to determine the source of the pain and to identify which of musculoskeletal disorder is present


Strengthening exercises: essential for areas that have become weak


Stretching exercises: targets regions that have lost flexibility


Manual therapy: mobilizations and manipulations to the soft tissue of injured areas to reduce pain and improve function


Posture training: may be needed if posture is a factor


Lifestyle modifications: habits and other lifestyle choices that may be contributing to the injury are identified and suggestions are provided on how to modify them


So if a musculoskeletal disorder is holding you back from enjoying your life, it's important to realize that you have a number of options, but physical therapy will nearly always be your best path forward to less pain and better functioning.
March 12, 2019
See News
Disclaimer:
The information in the articles, posts, and newsfeed is intended for informational and educational purposes only and in no way should be taken to be the provision or practice of physical therapy, medical, or professional healthcare advice or services. The information should not be considered complete or exhaustive and should not be used for diagnostic or treatment purposes without first consulting with your physical therapist, occupational therapist, physician or other healthcare provider. The owners of this website accept no responsibility for the misuse of information contained within this website.